Future-Proof Scalability:
From one room to your entire campus, an automation solution enables organizations to unify and control every building system and audio video device on your network.
Centralize Your Processor
Adding dedicated control boxes in each room quickly adds up as you begin to scale your organization.
Add rooms, not controllers. With a centralized control processor you're able to control multiple rooms with a single processor.
Effortless Deployment:
Experience a consistent and simple experience from deployment to presentation.
Flexible and Simple
Set up any space with just a web browser, no programming or special software required.
Maximize your budget without sacrificing effectiveness. Roll out systems quickly and easily at scale.
Audio + Video
Prepare for a video conference by dimming the lights, launching your video conferencing system, powering on your display and if using a projector lower the screen.
Play HD video from numerous sources on multiple TVs, and control them all from one simple interface. When it's time to close, easily power down everything with one button. No more walking around with a remote to manipulate each TV individually.
Lighting
Automate lighting to create a comfortable working environment for your employees, not too bright which can cause eye strain and not too dim which can cause drowsiness.
Conserve energy by turning the lights off, or dimming them to a very low level, when not in use. Extend the life of your lighting by regulating the amount of electricity that goes to each light.
Shades / Blinds
With automated shades you're able to easily start and end your day with one-touch open and close your window treatments.
Conserve energy by closing the shades during the hottest parts of the day or by install a solar sensor to close the shades when the sun is at a certain strength. Additionally, increase productivity by utilizing automated shades to allow optimal sunlight while reducing glare.
HVAC
Reduce your carbon footprint by taking control of your energy expenses and removing human error.
Conserve energy by creating the optimal temperature schedule for different days of the week and times of the day. Automating your HVAC saves you money by essentially creating an energy management system which allows you to monitor and reduce your power consumption.
Commercial Automation Solutions:

Crestron Enterprise Room Solutions optimize workflow and resource management, so people work smarter and more efficiently. Crestron is the only single platform that enables you to easily do whatever you want – call, present, collaborate - in all your spaces, and manage them securely on the network.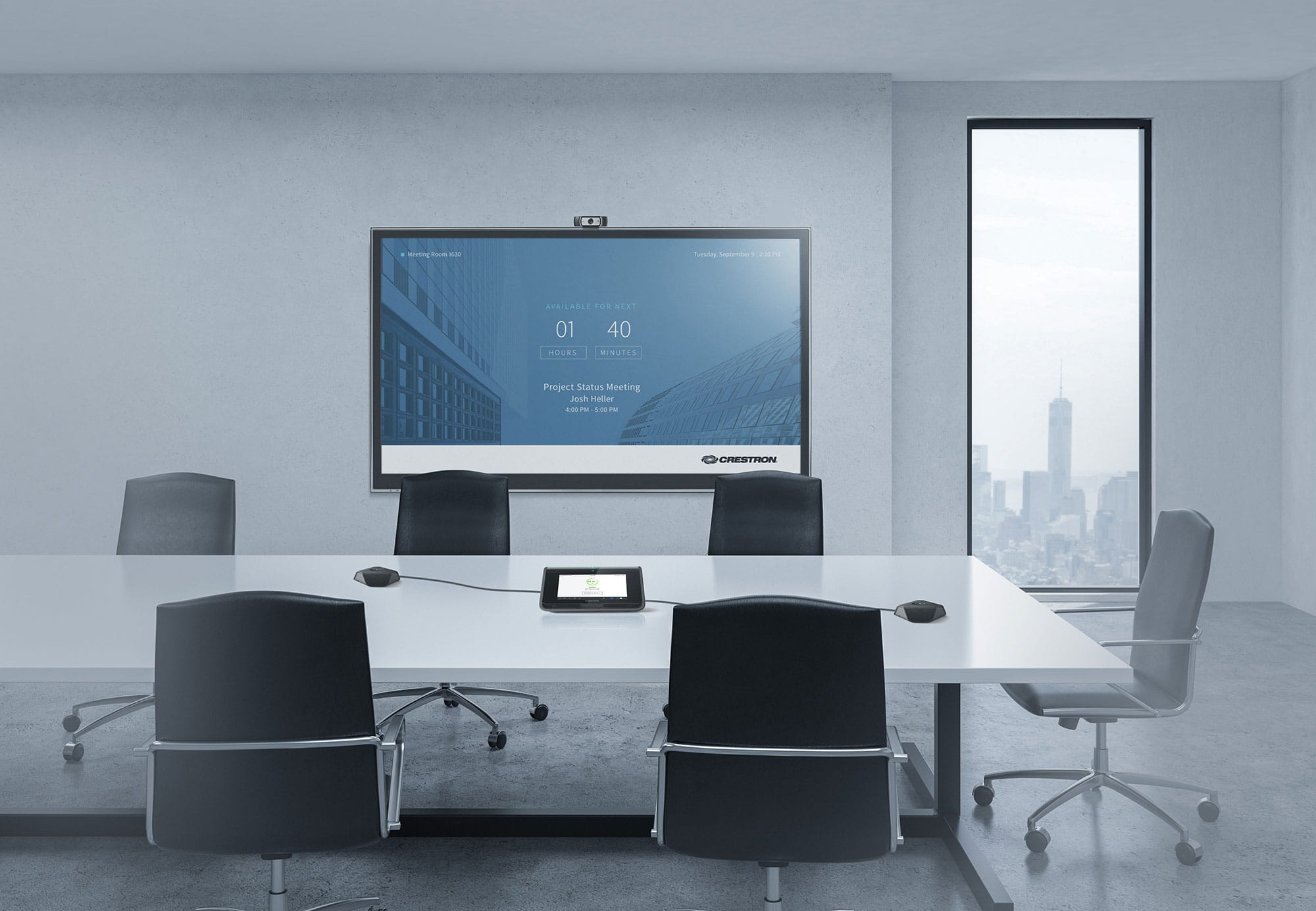 QSC's Q-SYS offers audio, video and control (AV&C) features at the software level, which means you don't need dedicated hardware like most systems require. Invest in a platform that develops over time through software firmware upgrades.


Fearing's sound tech Jeremiah who came to our house is the Sherlock Holmes of audio. He worked his way through the possible problems and within an hour our sound system was working better than it ever had. My wife and I recommend Fearing's wholeheartedly.
Ken O., Google Review
---
Over 95% of our customers give Fearing's an
8, 9 or 10 out of 10
for customer satisfaction.
---